What is your primary fitness goal?
What is your gender?
What is your age?
What's your height and weight?
Where will you primarily be working out?
What types of equipment do you have access to?
* If you don't have any equipment, that's OK! Caliber offers customized training programs based solely on body weight. Just select "None of the above".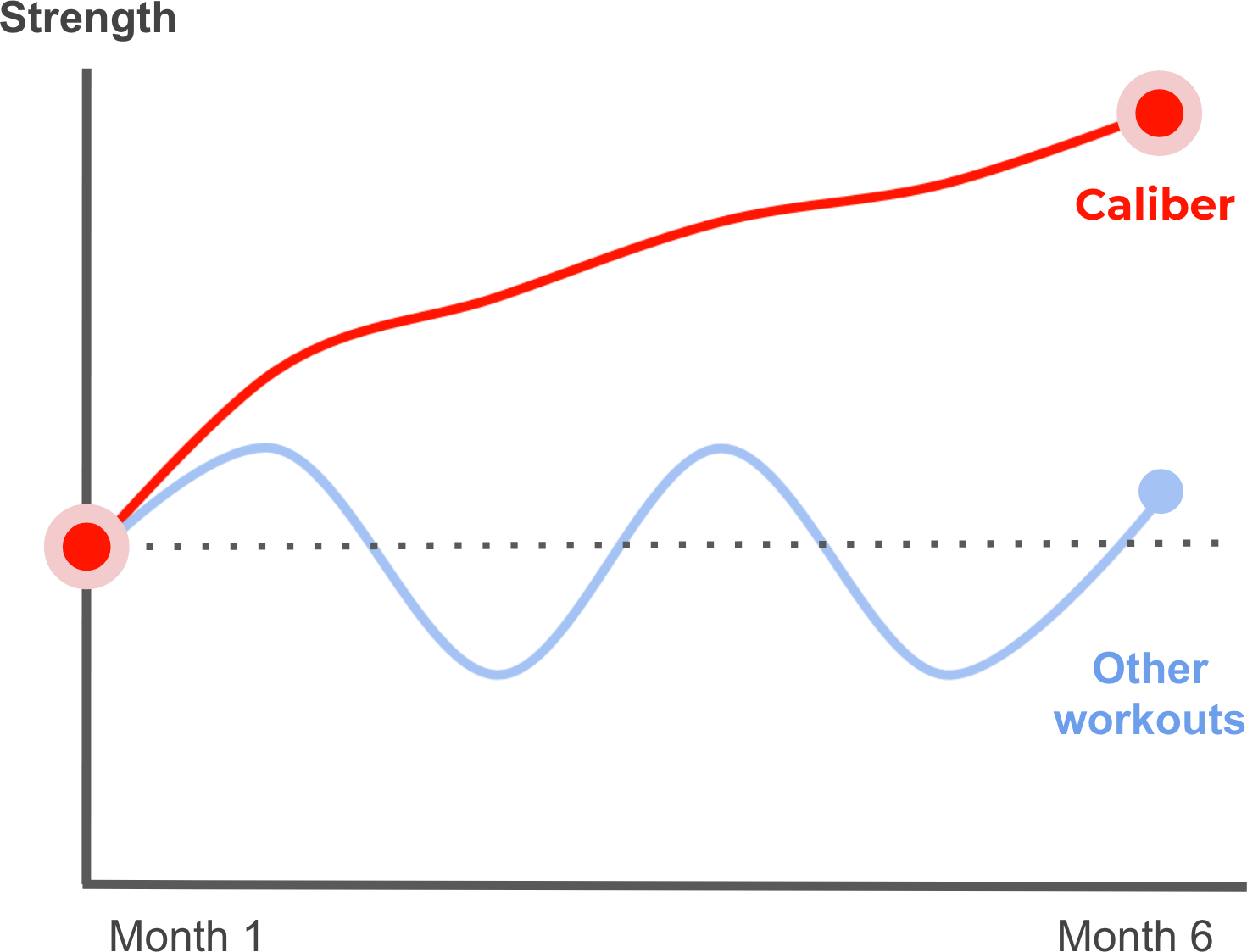 * 78% of Caliber members achieved significant strength gains in 6 months.
#
#
How much body fat would you like to lose?
Sticking to a training program can be hard, but Caliber makes it easy.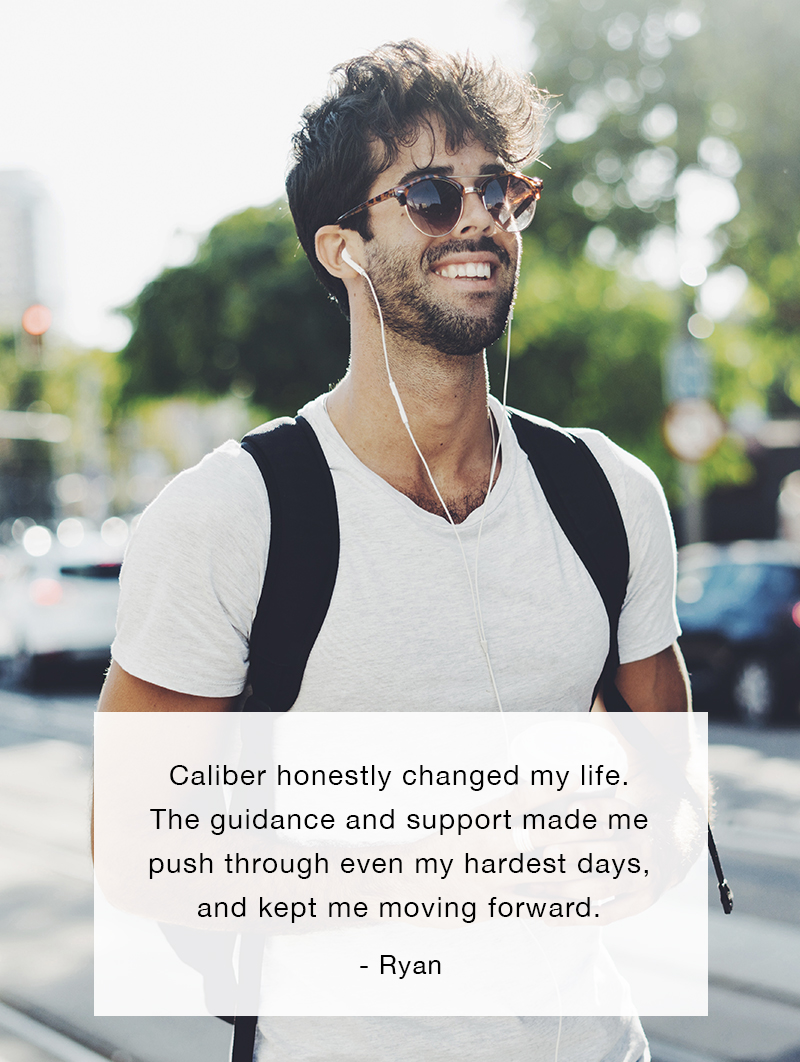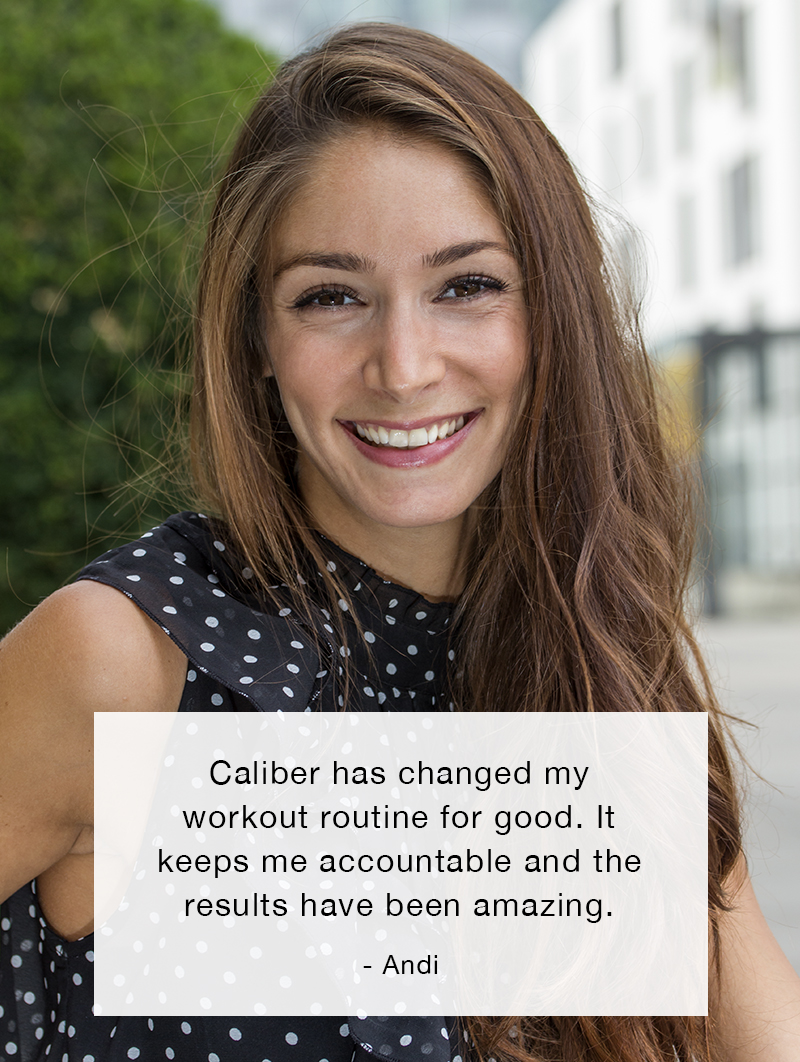 Do you have any significant back issues?
Are you at risk of any of the following?
Did you play sports, lift weights, or follow any other structured physical activity growing up?
Do you currently do any type of strength training?
#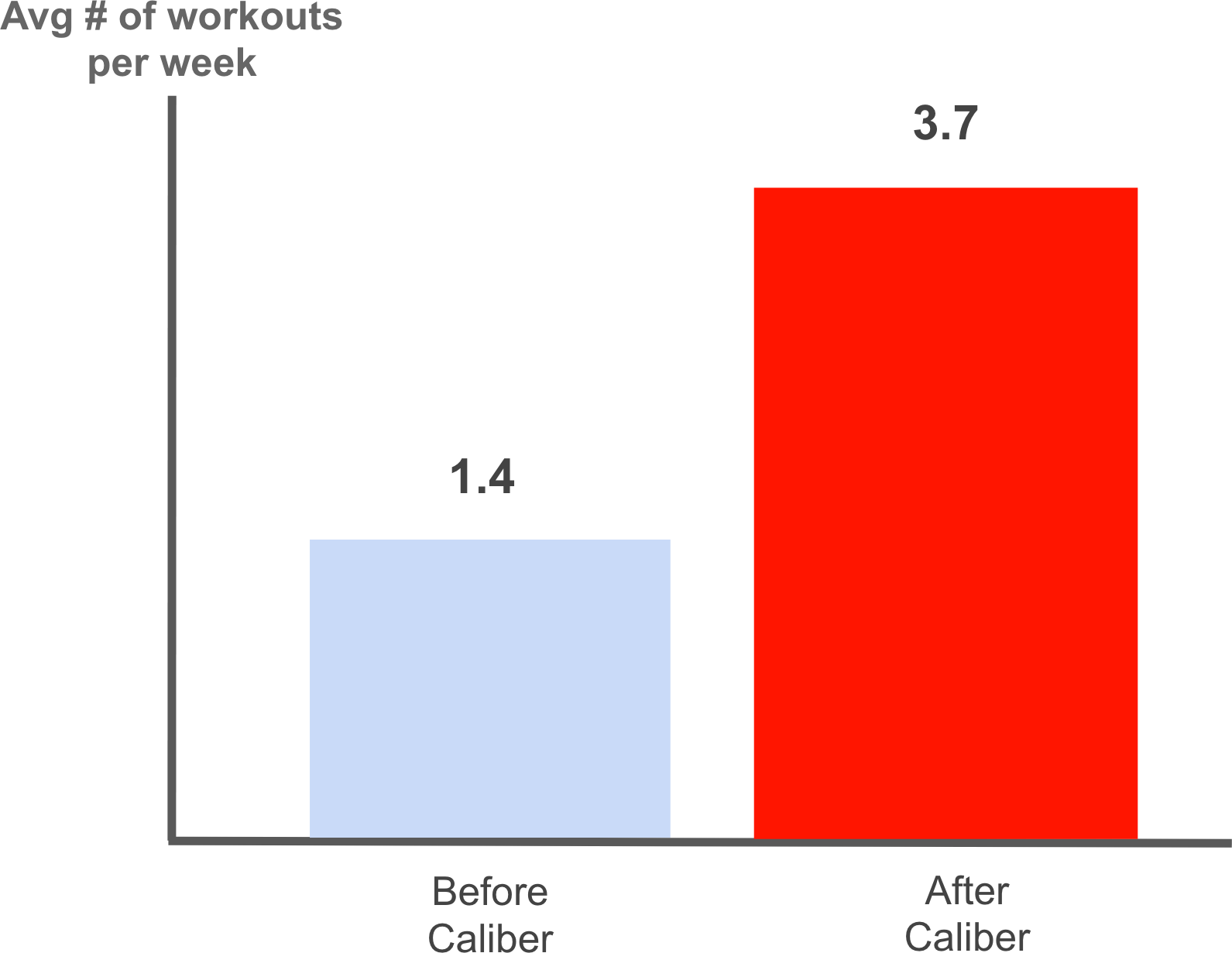 #
* Caliber does not share any personal information. We'll email you a copy of your results for convenient access.